Deet's BBQ is a local, family owned and operated home-style barbeque restaurant and mobile catering company located in Maumee, Ohio. Deet's provides a one of a kind dining experience at a price that is sure to make your wallet as happy as your taste buds. With the use of our wood smokers, we are able to provide the most succulent, tender, flavorful meats. We are known for our mouthwatering St. Louis Style Ribs served with a wide array of delicious sides, made from scratch. No matter what your tastes -there is sure to be something you'll love.
We May Run Out
At Deet's we believe one of the several keys to great barbecue is freshness. Our barbecue is made fresh daily and produced in limited quantity to abide by this freshness. Unfortunately, the reality of this means that we might run out of an item from time to time. Don't fret, it'll be back. In fact, it's probably in the smoker right now. Thanks for all your support and patience during this time!
Deet's BBQ will provide local, high quality, freshly prepared food at affordable prices. Our knowledgeable staff aims to bring a unique flavor to our food using select woods to smoke all of our signature meats.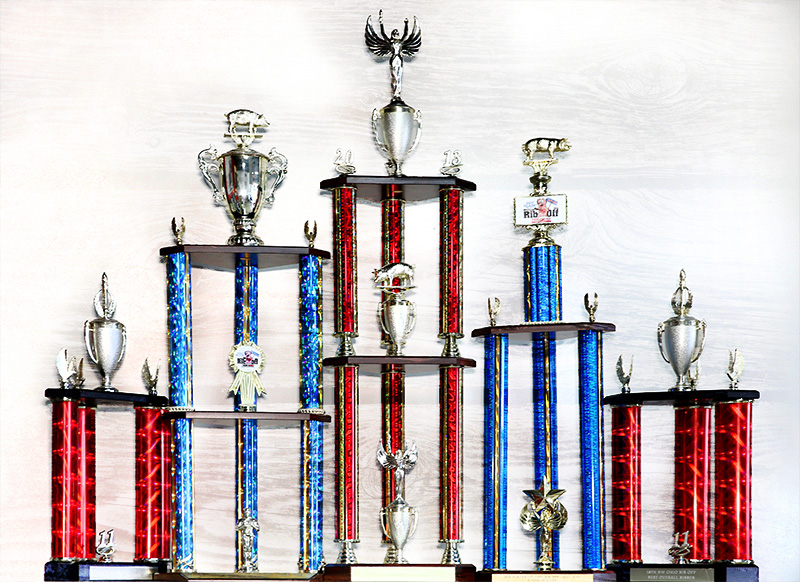 Award Winning BBQ
2011, 2012, 2013 & 2014 NWO Rib Off "Peoples Choice Award" for Best Local Ribber

2012 & 2014 Best of Toledo: Best BBQ

2011 & 2012 Best Overall Ribber

2013 Delta Rib Off, Best Ribs People's Choice

2013 Wings Over Wauseon, Best Wings People's Choice and Judges Choice