Get In Touch
To send us a message or just to say hello, please complete the form on the right or contact us via details listed above. We look forward to hearing from you!
Restaurant: 419-893-2335
Catering: 419-893-2293
Fax: 419-893-2339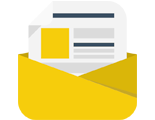 Subscribe To Our Newsletter
Receive updates from Deet's on the latest news, events and promotions.